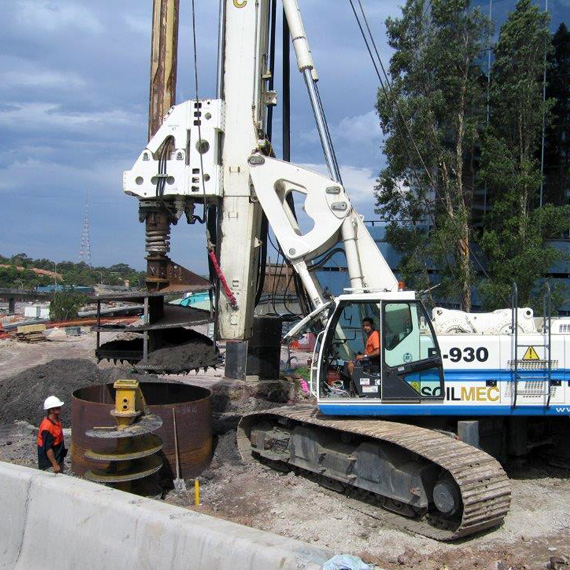 Shaft Drilling / Bulk Sampling
Large diameter Service shafts are quite often used on Major Infrastructure Projects.
Avopiling has the capapcity to drill large diameter shafts to depths of 90m.
Large diameter shafts can be used for a number of reasons. Some of these being service acccess points for utitilies, vent shafts for underground infrastructure and start points for horizontal drilling applications.
Bulk sampling can be undertaken for mining and mineral purposes where by large samples can be taken from the underlying stata and then analysed for composition.
Single diameters can be drilled and sleeved with steel casings.
Depths to 90m without kelly extensions.
Large samples can be obtained efficiently.
Would you like more information? Enquire
Other products & services
Industry leading techniques and equipment