The main workshop facility is located in Unanderra, NSW. This site occupies over 3.3 hectares and consists of two workshops. Workshop 1 is for fabrication of our drilling tools and required ancillary plant and equipment.
Workshop 2 is utilised for servicing and maintenance. All the workshop facilities are fully equipped with gantry cranes with high head room to facilitate our maintenance requirements.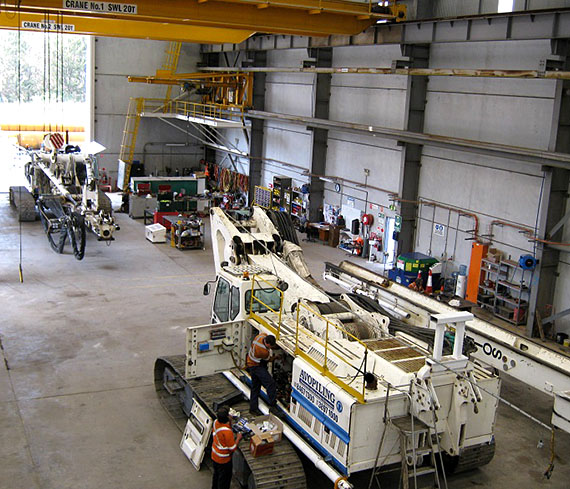 This facility provides the major support for the on-site crews and carries out the following tasks day to day:
Servicing equipment
Repairs to equipment
Manufacture of auxiliary equipment (e.g. customised drilling tools, lifting frames and piling platforms.)
Research and Development;
New methodologies
New techniques
Training – workshop and field staff

A third workshop is aligned with our Queensland office in Clontarf where our maintenance is also carried out and a fourth plant yard is currently in use in Perth, Western Australia.