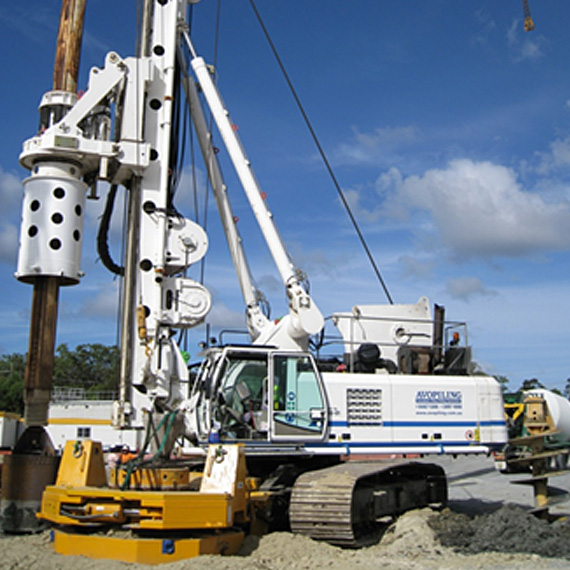 Segmental Casing
Segmental casing is used as a temporary support during the drilling phase of a bored pier.
Segmental casing diameters  – 620mm OD to 2000mm OD.
Segmental casing is used as a temporary support for a bored piling system with deeper unstable soil conditions. It is utilised during the driling stage and can be installed and extracted by using a drilling rig or an oscillator attached to a rig, service crane or power pack. The casing is oscillated so that it penetrates the ground. The soil therein is removed by means of boring tools such as an auger or drilling buckets. The sections are joined using mechanical joints until the desired length is achieved determined by soil conditions. 
During the concreting stage casings are withdrawn in segments, extracted by a piling rig and or oscillator.
Segmental casing method can be applied to foundation piles, secant pile and contiguous retaining walls.
Low noise and vibration.
Very high capacity.
Restricted working area.
Benefits on certain ground conditions.
Would you like more information? Enquire
Other products & services
Industry leading techniques and equipment